Best Guide Award of the Year
We Ashmita Trek and Tours Every year we select one exceptional guide and honor there as the "Guide of the Year" during the anniversary celebrations of Ashmita Trek and Tours. The objective here is to reward our guides for exceptional with there service. Guiding is an integral part of any trip and the success of a trip largely depends on there ability to give high quality service. If our guides are performing to their best abilities, that means our customers are happy. being a guide is a demanding job and we value the work they do and we know you do too. Thank you for beeing part od Ashmita Teams.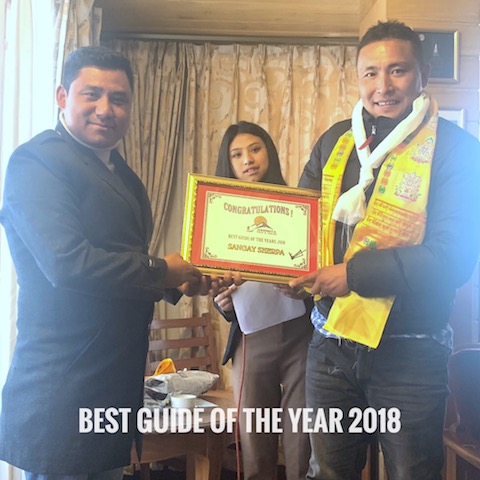 Congratulations !!
Mr,Sangay Bhutia The Best Guide of the Year 2018 and 2019 !
We wish him all the best
Subash Tamang
Managing Director
Ashmita Trek and Tours