Why Choose Us ?
Why you should book your holidays with Ashmita Trek and Tours ?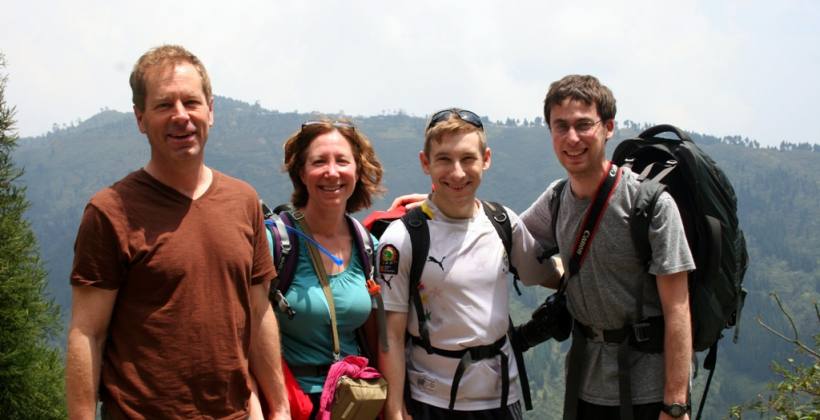 There are many trekking, tour and travel companies in Darjeeling and even abroad those offer and arrange trekking and tours in Darjeeling so, you should select your travel company for your travel in Northeast Himalaya India Including Darjeeling and we know that it is not easy to choose reliable company however we have listed many of these reasons why you should select Ashmita Trek and Tours for your Trekking holidays in Northeast Himalaya Region in India.
Our Team there Experince:
Our team has ample knowledge about our traditional culture and natural beauties. All of our guides are hand selected for their knowledge, experience, expertise and friendly personalities. Our company gives you an excellent opportunity to explore the beautiful Himalayan Region and the diverse culture. We always strive to meet our clients' travel needs and deliver exclusive offers. We go above and beyond literally.
Ashmita Trek and Tours is local company located in Darjeeling:
The Ashmita Trek and Tours is a local company located in Darjeeling Northesteast India and founded and run by young teams experts who have spent many years in this business and worked as a trekking porter and guide before establishing the company, so, we can offer you our local authentic information and tours in Northeast Himalaya Region in India and the amount that you pay for your holidays stay in Darjeeling will supports to generate local economy in the country also very importantly, travelling with us and using our services directly supports and employees local villagers in the remote communities. The Ashmita team members are all from these remote village areas.
Registered & Association with :
We are a company registered under the Govt. of West Bengal Tourism India and are recognized as a leading member of the Adventure Tours operators Association on India,(ATOAI) Eastern Himalaya Travel and Tours Operator association (EHTTOA) and Travel Agent Association of Bengal (TAAB)
Wisdom of responsibility :
Ashmita Trek and Tours we take seriously our role as 'Guardian of the Himalayas' so whilst contributing to the development of adventure Tourism in Darjeeling, Sikkim, and other mountainous regions, we are committed to protecting the environment and for that reason we are working and acting as responsible tourism leaders in many possible ways.
All of our team tours and trekking are guided and driven by local, multilingual guides ensuring the best possible knowledge of the area including history, culture and heritage sites. All of our guides are fully trained, holding guiding licenses and have experience in dealing with both European and Asian clients. Our clients often praise our tour and trekking guides as being one of the highlights of their holiday tour in Northeast Himalaya Region in India.