All treks in Darjeeling Sikkim and nepal demand a sufficient level of fitness, therefore you should check You might not know what goals to set and how to reach them. so we Ashmita Trek and Tours designed three trek-specific workout guides line for you.
And we also advice to check with your doctor concerning your health and fitness before preceding your journey. You have any pre existing medical condition or disability you might increase the risk of you requiring medical attention you need to inform to Ashmita Trek and Tours. this may also hamper your ability to travel.
Save these images we have listed bellow for easy access when you're working out.
TREK FITNESS FOR EASY TREKS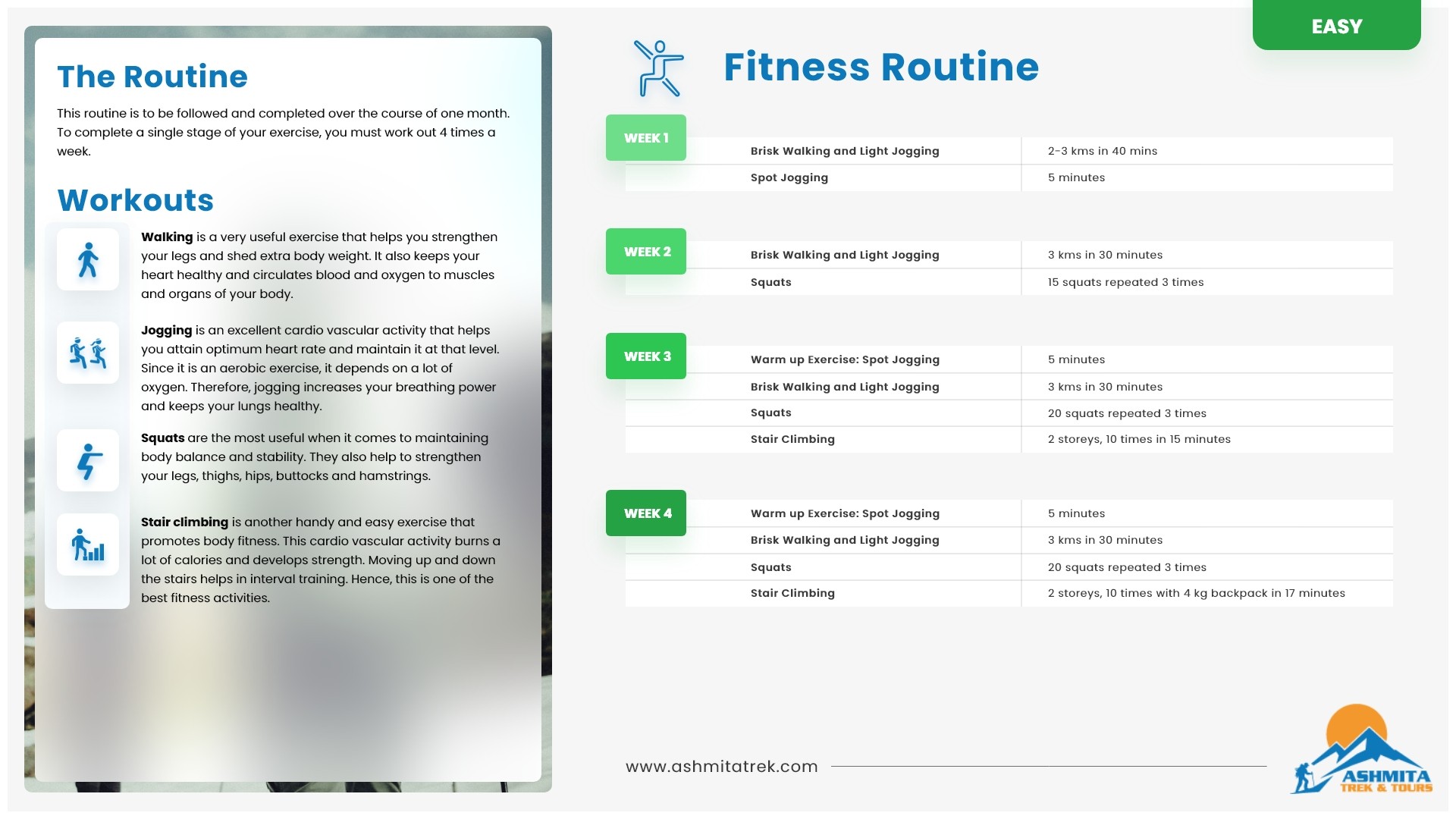 TREK FITNESS FOR MODERATE TREKS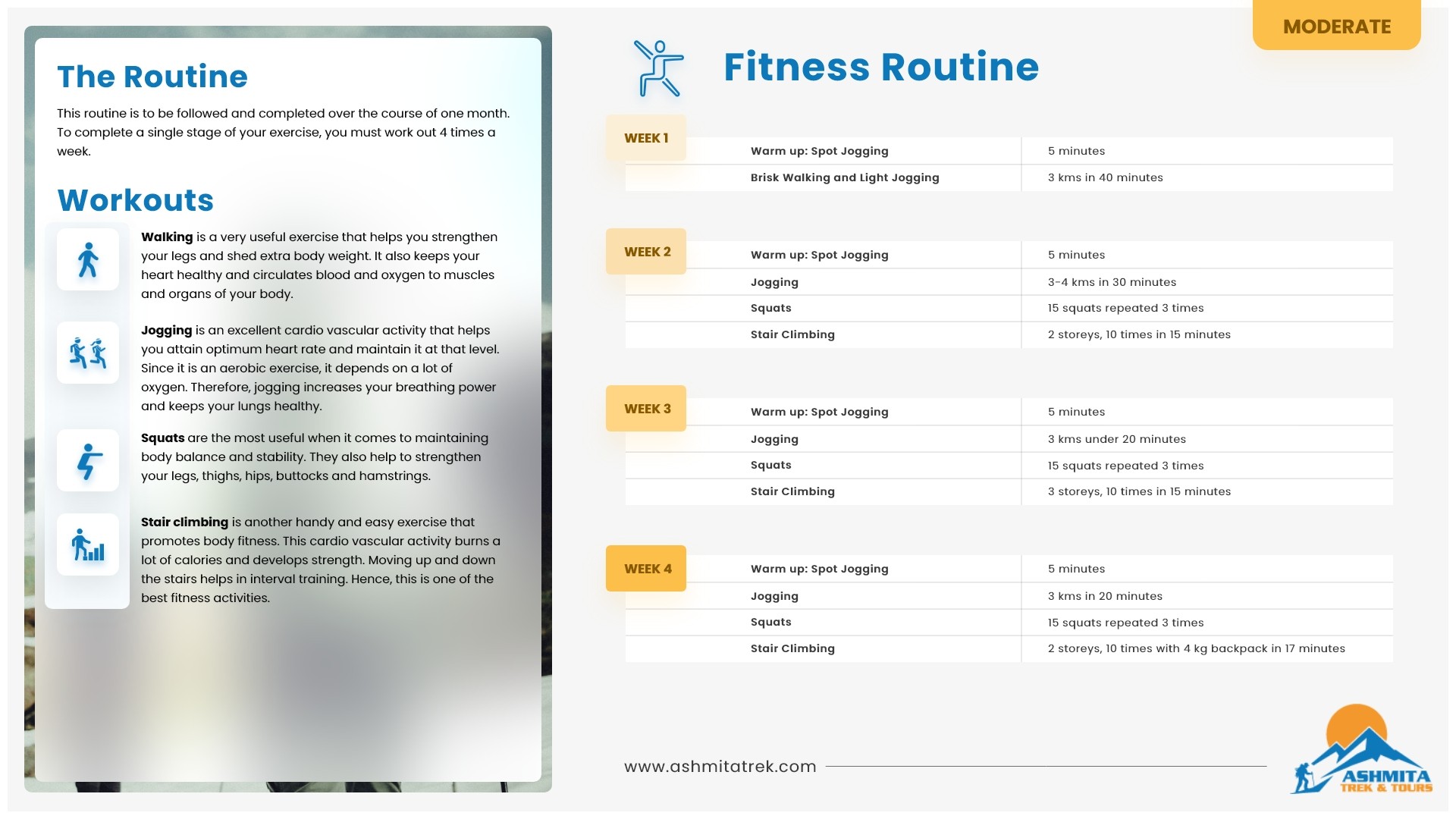 TREK FITNESS FOR DIFFICULT TREKS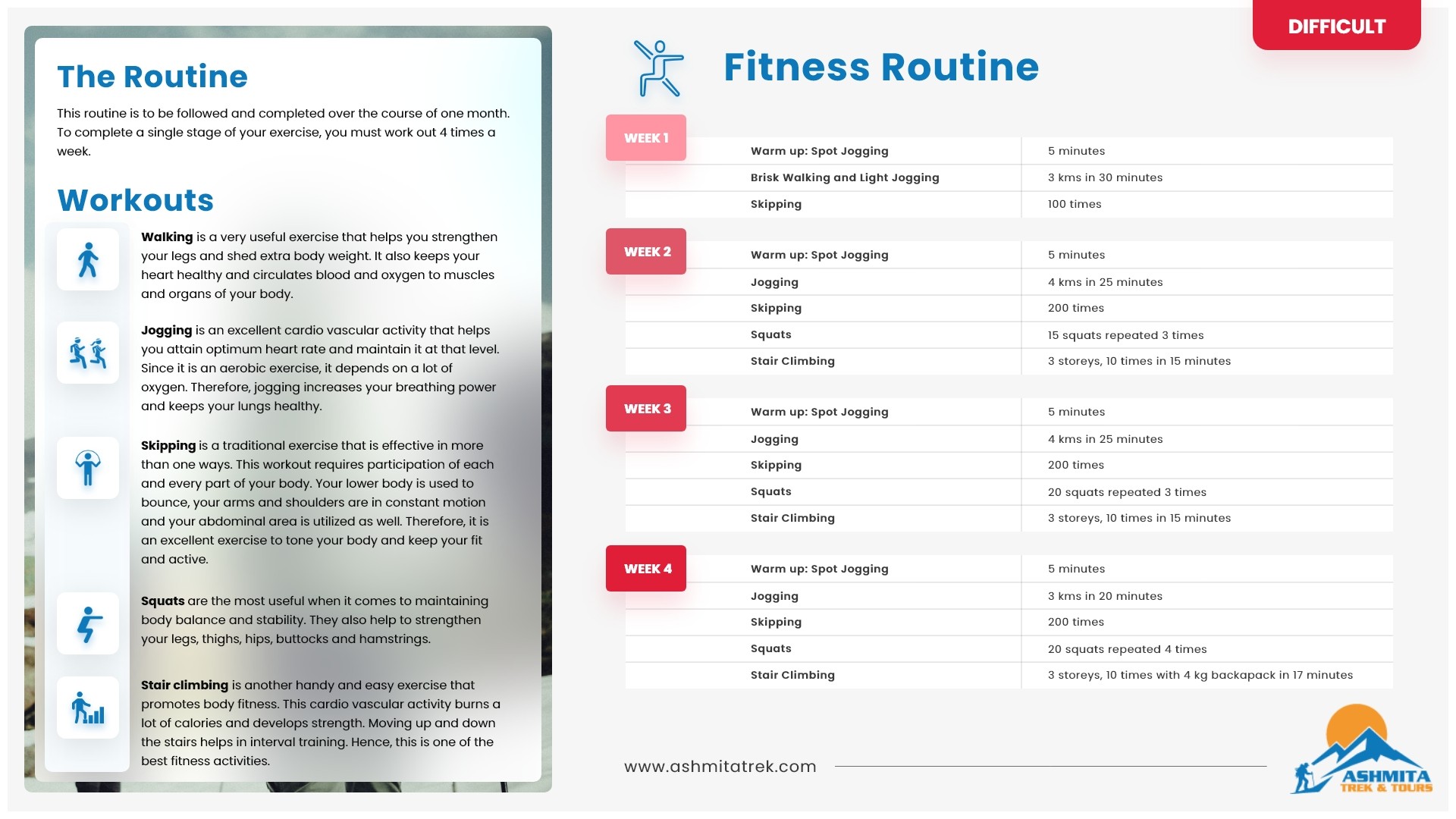 What you should do now ?
If you want to see a our complete list of Treks that we offer Checkout our upcoming treks page. You'll find help in choosing a Himalayan Trek.