Before you start shopping and packing for the Himalayan High Altitude Trek , equipments and gears may be the difference between an enjoyable and a miserable trek in any trekking trail, be it Everest region Sikkim Region, Darjeeling Region or Annapurna region or other trails. It is suggested that you carry minimum possible trekking equipments, gears and clothing while trekking and leave your valuables such as jewelries back in your home. Pay attention to the limit of the weight of your luggage and avoid unnecessary equipments yet be prepared for the changing weather conditions along the varying elevations, subjective to the season of your trek. It is to be understood that the following list of equipments and gears is a general guideline for the trekkers and the precise list of equipment matches to the list mentioned below, only to differ on the basis of season and trek duration. Personal items are subject to the matter of individual interest and choice. Save these images to get a clear idea about what you need to take along. Save these images we have listed bellow for easy access when you're working out.
What To Pack For Himalayan High Altitude Trek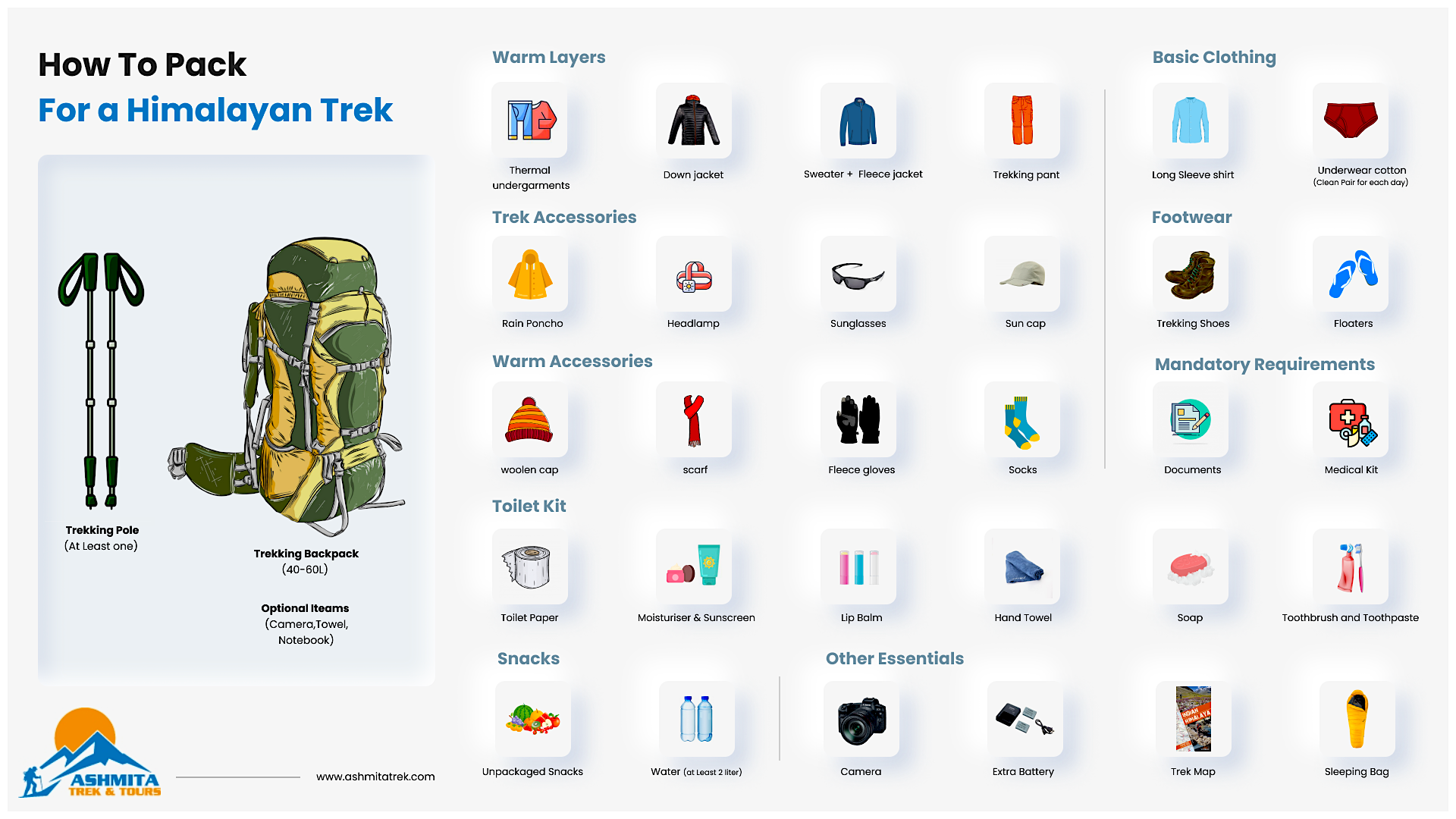 What you should do now ?
If you want to see a our complete list of Treks that we offer Checkout our upcoming treks page. You'll find help in choosing a Himalayan Trek.