Origins of Ashmita
Namaste & Warm Greetings from Ashmita Trek & Tours from the Himalayas – "Queen of the Hills"- Darjeeling !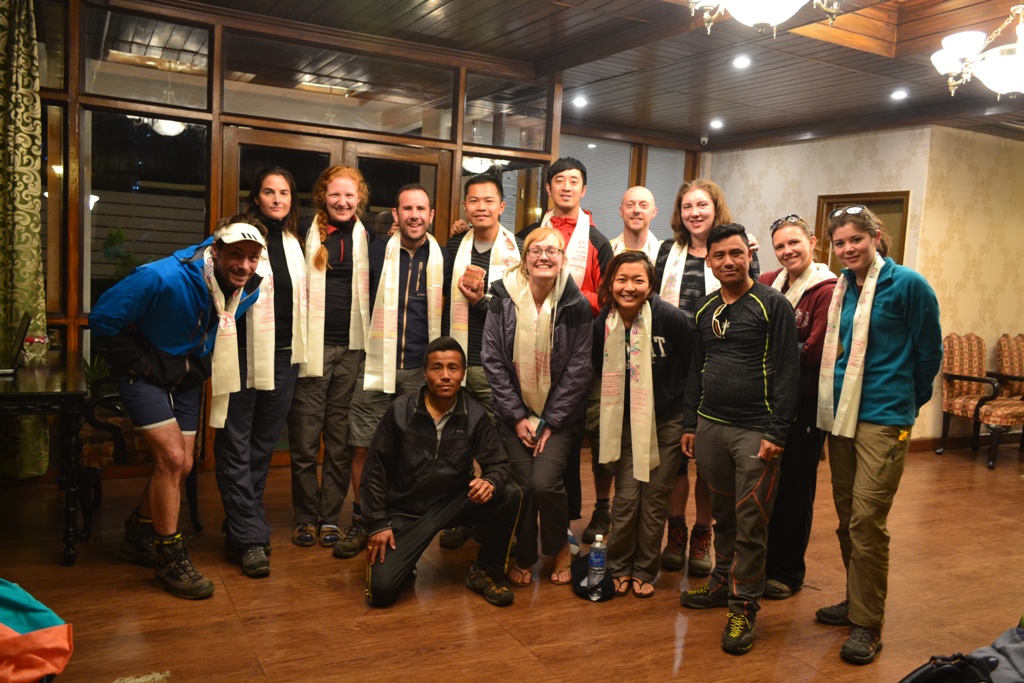 Our happy Guest from there trekking !
Ashmita Trek and Tours is a leading trekking company and proud to be an eco friendly travel and trekking agency based in Darjeeling, West Bengal India. Registered with the Government of West Bengal Tourism and associate member of various adventure associations, we are one of the most experienced travel and trekking company offering personal services in planning and execution of every holiday trip since 2007. We provide you the best holiday and cultural trips for small or private groups, custom plans for yourself, your family, friends, student travel groups or a trip for your organization. These are the outcomes of our extensive research, careful planning and working experience to give you unique experiences of real holiday with nature, culture and adventure in the Himalayas.

Our dedicated, experienced and committed local team thrives to provide ultimate satisfaction to our clients by obtaining thorough trainings and research with experiences and feedbacks throughout the years. Our team members are always aware to take care of all the services and to give as much flexibility required by our clients in order to make your holidays exotic, enjoyable, comfortable and safe with us.

The head office of the company is in Darjeeling and is managed by a local expert Mr. Subash Tamang, the founder of the company... who has trekking experience since 1998 and can give you an excellent opportunity to explore the beautiful Himalayan region. We invite you to peruse our tours and services, and hope we will have the pleasure
of traveling with you soon. Namaste!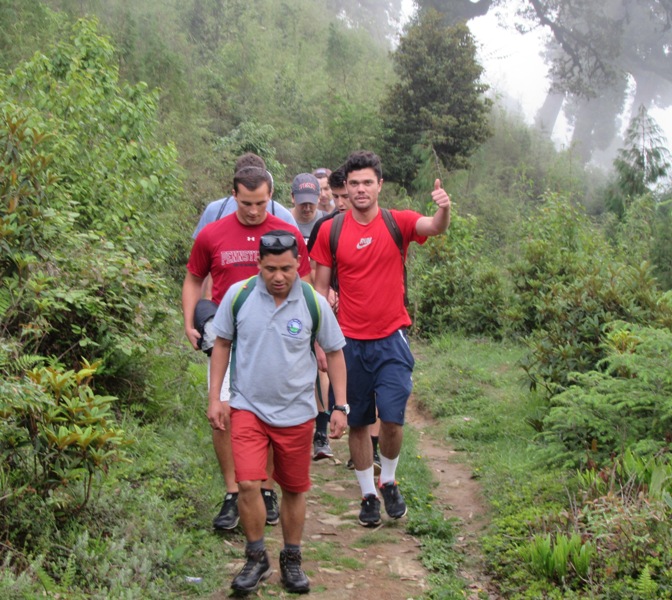 Subash Tamang M.D at the front guiding his client during the trek
Massage from the Director -

My Experience :

My father spent his whole life working as a porter, trekking in the Himalayas. From my father, I learned the way to trek and climb as a young boy. From 1998 until 2007, I worked as a trekking guide in the Himalayan region covering many areas such as Darjeeling, Bhutan, Nepal, and Sikkim. After many years of trekking I started my own trekking company - Ashmita Trek and Tours in the name of my 7 year old daughter, Miss. Ashmita Tamang.

Since 2007, I have a vision that is to share not only the beautiful sights but also the stories and cultures of the places.By doing this Darjeeling, Sikkim, or Nepal are not just names of places but they are like human beings. Once we make friends with the place we become more friendly and more interested in everything about them.

For trekking, I think the most important thing is professionalism. Although trekking is not a difficult thing for people to learn, trekking safely and enjoyably requires knowledge of the area and experience in both its pleasures and its hazards. No matter whether trekking or tours, the guiding principle of Ashmita is customer satisfaction. Our vision of customer satisfaction includes letting all the people who come to Ashmita get homely feeling, a comfortable and great treat. We are not just giving services in tours or trekking
only but are providing first hand and in depth local knowledge, professional service experiences and focusing on customer satisfaction are our top priorities, which all the members of Ashmita keep in mind.

Again thanks for visiting our website, whether Ashmita will be your final choice or not it is our pleasure to have the chance of sharing any information you need for your trip. Looking forward to welcoming you and your friends in Darjeeling!
For more information regarding adventure, trekking and tours in Darjeeling, Sikkim, Bhutan and Nepal programs please contact us through email address and web page given below.

Yours' Sincerely,
Subash Tamang,
Proprietor ,Ashmita Trek and Tours, Darjeeling.