Why Travel With Ashmita ?
Why you should book your holidays with Ashmita Trek and Tours?
We have been arranging the trek in Himalayas since 2007.
100% booking guarantee for our online customers.
Eco friendly and responsible staff.
Local, Family business.
All our efforts serve one single purpose that is to make our clients happy!
Excellent service with more than ten years of experience in Northest India including the Sikkim, Darjeeling,Bhutan and in Nepal.
Customized and tailored holiday plans - tours and treks as per your specifications and holiday needs.
Our Experience :
all our team members for tours and treks, are local, multilingual guides, ensuring the best possible knowledge of the area including historical, cultural and heritage sites. Each guideis fully trained and licensed with experience in dealing with clients from all corners of the globe. They often note our tour and trekking guides as being one of the highlights of their holiday tour in Darjeeling, Sikkim and Nepal. We love each of our clients -- from nature lovers to families from every walk of life. Our deep experience allows us to adapt to the wishes and needs of our clients to provide memorable trekking and tour adventures. All our efforts serve one single purpose: to make our clients happy! Our excellent service, with more than a decade of experience in the Himalaya region, is what we are most proud of. We organize customized and tailored holiday plans -- tours and treks -- as per your specifications and holiday needs.
Jobs for the local people:
The best thing we do at Ashmita Trek & Tours is provide the local people with employment by hiring them on your trekking crew. Most of our field staff members are from the mountain villages surrounding Darjeeling, Sikkim, Nepal and other places. This has made Ashmita Trek & Tours a 'salad bowl' of many ethnic groups in the Himalayas. They look different, speak different languages and have different cultural backgrounds. Once outdoors,the differences melt away and what remains is just the spirit for adventure holidays.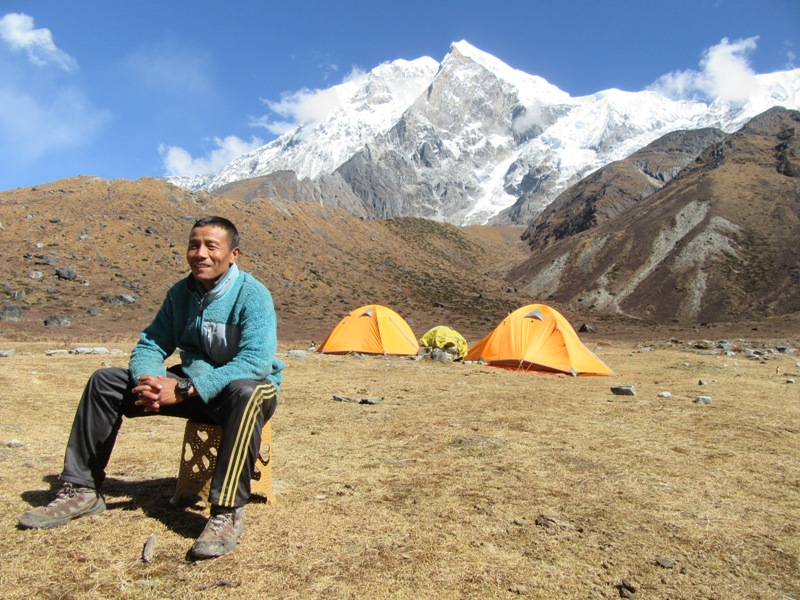 Responsible travel:
The purpose of our company is not only for the progress or benefit of itself, but also in favor of the unemployed, to support them financially by using their trekking experiences as guides. The local porters have no regular jobs and most only depend on their work as porters. We strive to fulfill their needs by giving them the opportunity to work with us. Still, we are planning some more endeavors for the welfare of the Darjeeling and surrounding villages. If you are planning to visit the land of Himalayas with us, we promise to make your trip most excellent and memorable.
Eco-friendly Tourism:
Eco-friendliness has become increasingly important for tourism sector. 'Eco-friendly' refers to the positive relationship between human and the environment. It means human should take good care of their surroundings. We focus on the term 'intent' on not creating harm to the environment and to prevent harmful aspects in the surrounding areas. As a responsible organization, our main aim is to operate eco-friendly tours and treks around the Himalayas by making people aware and encourage them to actively participate in environmental preservation and sustainable tourism. We are dedicated to preserve the beauty of the hilly region and to become an Eco-friendly travel company.


We are recommended on world's largest travel site Tripadvisor :
TripAdvisor.com, the world's largest travel site has rated us no. 1 based on the views and ratings by the independent visitors and travelers from all around the world. Click on the images to look at the certificates of excellence provided by TripAdvisor.com.
Tripadvisor certificate of excellence
We invite you to use our tours and services, and hope we will have the pleasure of travelling with you soon!

Thank you,

Subash Tamang,

Managing director,