Working for many years in the tourism industry in Northeast India including Nepal & Bhutan, Ashmita Trek and Tours is highly recommended and has achieved many awards from various travel-related organizations the world's largest travel site TripAdvisor and is a large travel guide book publisher Lonely Planet has highly ranked based on Adventure Outdoor Activities organizer for Nepal Sikkim and Darjeeling tours trekking,
Received Tripadvisor certificate of excellence!
We are pleased to announce that Ashmita Trek and Tours has qualified for the Trip Advisor Certificate of Excellence hall of fame 2019 ! is esteemed to receive well-deserved recognition of yet another Certificate of Excellence of 2019. We take pride in holding the recognition continuously from 2015 to 2018 and now, to 2019 and 2020. What a wonderful way to celebrate our decade long service in tourism!.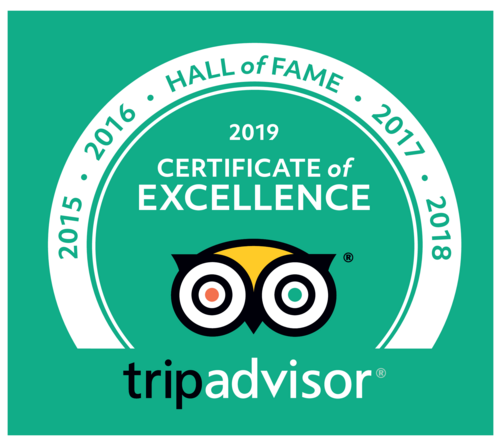 TripAdvisor travellers' choice awards 2020
We are glad to share that we have achieved "Travelers Choice Awards-2020" by trip adviser. We thank you to all our staffs, costumers and all those have contributed to Ashmita Trek and Tours. we are committed to provide great costumer services to all the travelers to India, Nepal, and Bhutan in coming years