Best Time to Visit Darjeeling
Best Time to Visit Darjeeling
Dear Travelers If you are planning to come to Darjeeling, obviously the weather is one of the important factors to consider. we have listed all our Trips here along with the best times to visit during the year. This calendar will help you decide on the perfect Trip at the perfect Time!
Weather
Weather in between September, October, November, December - March April and May are favorable and pleasant for trekking and tour.
Darjeeling/Sikkim/and Neapl has four Climatic Seasons:
Autumn (Sep-Nov)
This is the best time to visit Darjeeling Himalayas and pick tourist season. The weather is pleasant with clear blue sky. One can truly enjoy the scenic view of natural glamour during this season. This is also the season to celebrate some of the local cultural festivals of Darjeeling like Dashain and Diwali.
Spring (Mar-May)
The temperature is mildly warm in Darjeeling with plenty of opportunity to enjoy the Himalayas range It is also the best season for blooming flowers like varities of Rhododendron and magnolia can be seen blossoming decorating the entire region.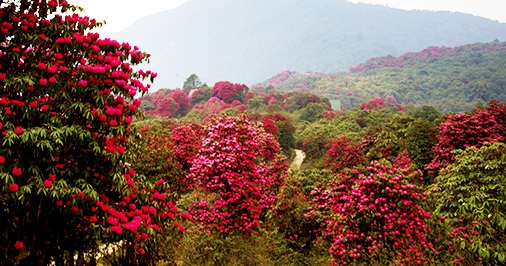 Rhododendron blossoming during the spring seson in Darjeeling
Winter (Dec-Feb)
During the winter season in Darjeeling the weather is cold and the sky is clear with occasional snowfall in the higher elevations above 2500miters. This season is also available for those who have keen interest to enjoy snow fall and extreme cold.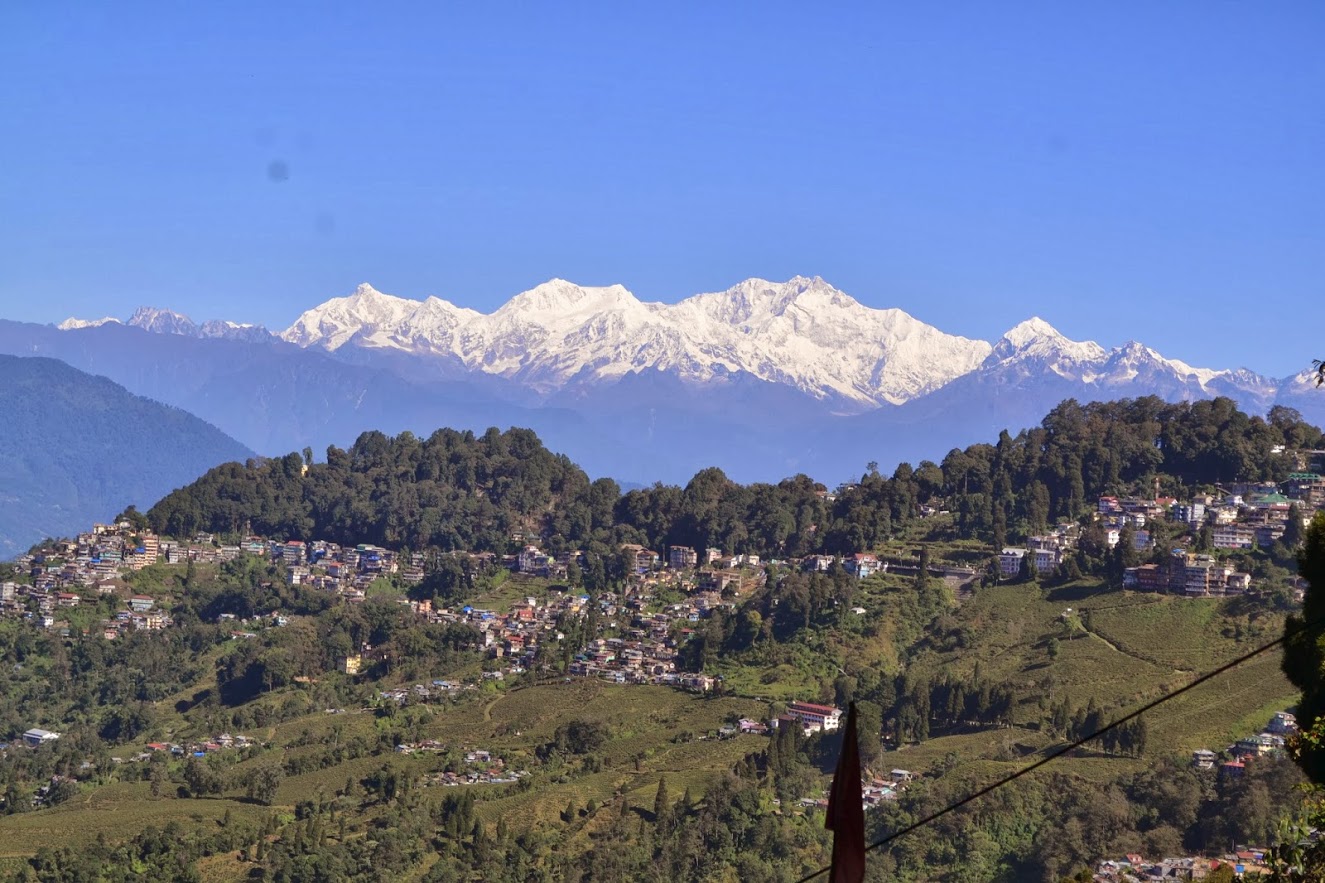 Winter pic at Darjeeling
Monsoon (Jun - Aug)
This is the time of monsoon in Darjeeling faces rainy season time .The weather is hot and wet It rains almost every day with occasional thunderstorm in the evening.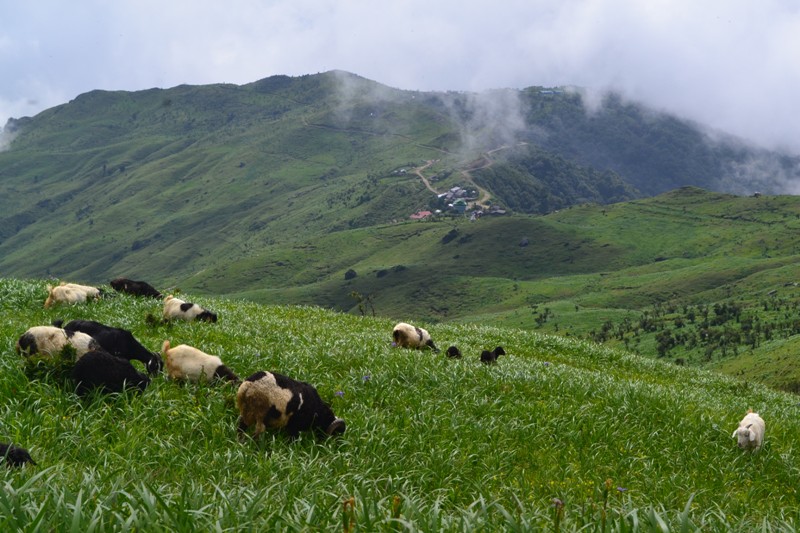 Rainy seson time pic at Darjeeling