History & Culture of Darjeeling
History about Darjeeling :
Darjeeling known as the queen of hills having an altitude of 6710 ft., a beautiful hill station with its scenic panorama is nestled in the north of West Bengal. A tea garden paradise ,Darjeeling is a favoured summer tourist destination. It is very ideal to visit this place in summer as the air is pleasant.
Darjeeling is an epitome of one of the hill stations developed by the Britishers. It is abundant with its mesmerising scenery, lush greenery and miraculous flora and fauna. Darjeeling is a plant lover's paradise as the dense forests in and around the place are adorned with myriads of plants and animals. The exotic species Cryptomeria Japonica locally known as "Dhupi" is an evergreen pine tree found abundantly here. The flowers such as Rhododendron locally known as "Lali Guras" has a medicinal property. The local people make use of many other medicinal plants found here because of the vastness and richness of the area.
The entire range of snowcapped Kanchendzonga from Tiger Hill at sunrise is a captivating scene. Another important fact about Darjeeling is that it is worldwide famous for its distinctive flavoured aromatic black tea. The radiant ample space filled with tea plants cover the whole area. Earlier during the British colonial period an extensive tea plantations were done here.
It is also known for its richness in cultural and natural heritage and the famous Toy Train is a UNESCO World Heritage site.
Darjeeling is inhabited by a number of ethnic groups of people, majority being Gorkhas . The others comprising of Lepchas, Khampas, Bhutias, Marwaris, Biharis, Bengalis, Anglo Indians, Chinese living permanently and harmoniously in Darjeeling.
People and Their Culture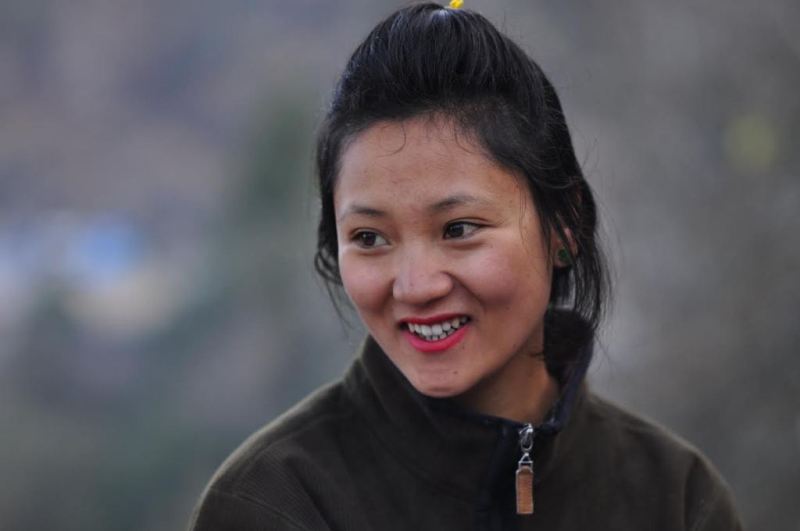 Climate : Summer :
Min: 8.5 degrees C , Max: 14.8 degrees C
Annual Rainfall : 320 cm (126 inches)
Best Tourist Season : March to Mid-June, Mid September to November
Best Mountain Views : Mid Sept. - Mid Dec. Recommended Clothing :
Light woolens and tropical in summer (umbrellas and raincoats are useful) and heavy woolen in winter.
Language spoken Hindi, Nepali / Gorkha, Bengali, Tibetan and English.