Trekking in Darjeeling
You may say that we are a little biased, but the absolute best adventure activity in Darjeeling is trekking. In fact, some of Darjeeling's trails are renowned not only in India, but throughout the world. Where else can you see 4 of the 5 highest peaks in the world in one sweeping view? TheDarjeeling Singalila Ridge Trek and Darjeeling Sandakphu Timburey Trek gives you this spectacular panorama. On Day 3 of the journey, spend the night at Sandakphu (3636 meters), the highest point in West Bengal. The next morning, walk to a viewpoint and feast your eyes on a glorious view of Mount Everest (8848 meters), Kanchenjunga (8586 meters), Lhotse (8516 meters), and Makalu (8481 meters) in all their grandeur. If you are fascinated with local cultures and village lifestyle, take our Homestay Trek, where you spend time with the locals and even learn how to cook their traditional foods. There is a perfect trek for everyone in Darjeeling, so check them out and let us know if you have any questions! you can get in touch with us.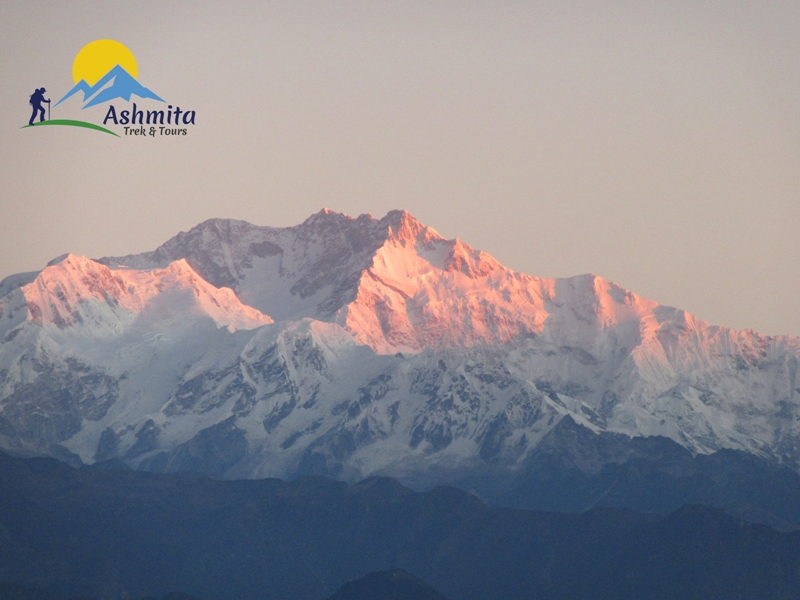 Day Hikes in Darjeeling
Most people cannot set aside a week or two to spend on the trail. Good news for you, there are lots of amazing day hikes within the Darjeeling area to enjoy. Take a much-needed break from the tourist hangout of Mall Road and see the beauty that surrounds Darjeeling's city limits. Waking up early, see some of India's most incredible landscapes, and be back at your hotel in time for delicious dinner. Day hikes are awesome because you get to experience nature as well as learn about the local village culture while on the trail. One famous day hike is the walk to Tiger Hill, considered the best viewpoint in Darjeeling. In fact, at the top you get views of not only Kanchenjunga, but also Mount Everest (8848 meters/29,029 feet). Another amazing day trip is the Chatakpur Day Hike, which goes through Senchal Wildlife Reserve. Keep your eyes out for the barking deer, Himalayan black bear, wild boar, leopard, jungle cat, and common rhesus monkey! Visit our Day Hikes in Darjeeling page and book a trip today!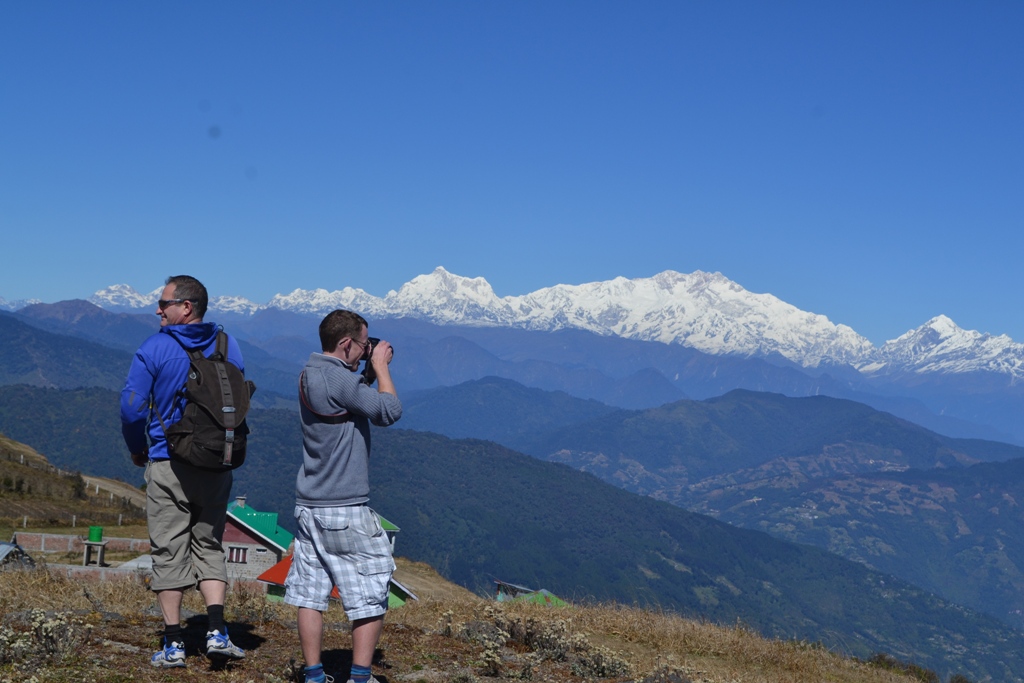 Paragliding in Darjeeling
Okay, we say that Tiger Hill offers the best mountain views in Darjeeling, but there may just be one exception. There is nothing quite like gliding through the air with a bird's eye view of Kanchenjunga (8586 meters/28,169 feet) and lots more snowy peaks. Take off at near St. Paul's School near the top of Jalapahar and begin what may just be the most thrilling 15-30 minutes of your life. Let the wind carry you, as you are suspended above the trees, tea gardens, and even the clouds. For the time that you are in the air, feel a natural high and let the adrenaline pump through you. Land near Lebong Ground, a flat area about 7 kilometers from the center of Darjeeling. If you are interested, reach out to Ashmita Trek & Tours and we will arrange the paragliding experience of a lifetime for you!
Rafting in Darjeeling
White water rafting is one of those activities that you only do once or twice, but the memories are everlasting. Cruise along the laidback rapids of Teesta River for a day and cherish the lifelong memory. The crystal blue waters originate from Tso Lhamo Lake in North Sikkim. Also, check out the magnificent confluence of the Teesta River and the Rangit River, where the two brilliant blue-green waterways meet. While afloat, admire your surroundings. Dense forests and lush vegetation line the riverbank. If you are lucky, you might see some wildlife lurking in the trees! Hop out of the raft and take a dip in the refreshing waters before the end of the excursion. The hour or so float is done before you know it, leaving you ready for more adventure. Ashmita Trek & Tours organizes a single day rafting excursion as well as a more immersive overnight rafting and camping package. Make rafting on the Teesta River the highlight of your summer!
Mountain Biking in Darjeeling
Mountain biking is another sport that is on the edge of Darjeeling's flourishing adventure tourism industry. New, exciting trails are popping up all the time and not one of them disappoints. The rate of progression that mountain biking has taken in Darjeeling is amazing. In January 2017, an awesome 20-kilometer-long trail was developed through the Senchal Wildlife Sanctuary up to Chatakpur. The trail is actually India's first Mountain Biking Park! You may just see some exotic animals (including the Himalayan black bear, wild boar, and more!) hiding behind the trees along the trail. Don't worry, though, the trail is safe! At the top, see sensational mountain views, including the peak of Kanchenjunga! If you want, spend a night in Chatakpur and watch the sunrise the next morning. For those wanting a different experience, there are plenty of beautiful nearby towns you can bike to. Ashmita Trek & Tours offers top notch bike rentals, ask us for more details! you can get in touch with us.